You can participate in the event to collect stamps during the event period
More detail

---
You can take a picture with the displayed character
More detail

---
The application provides you recommended model courses
More detail

---
---
Each application holds collecting stamps event
When you get close to the place, stamp button is displayed.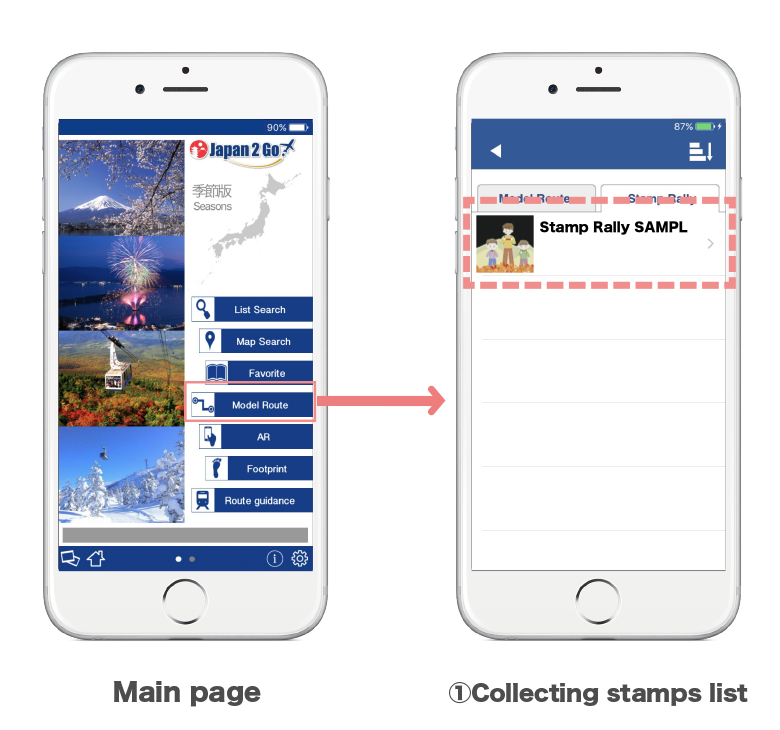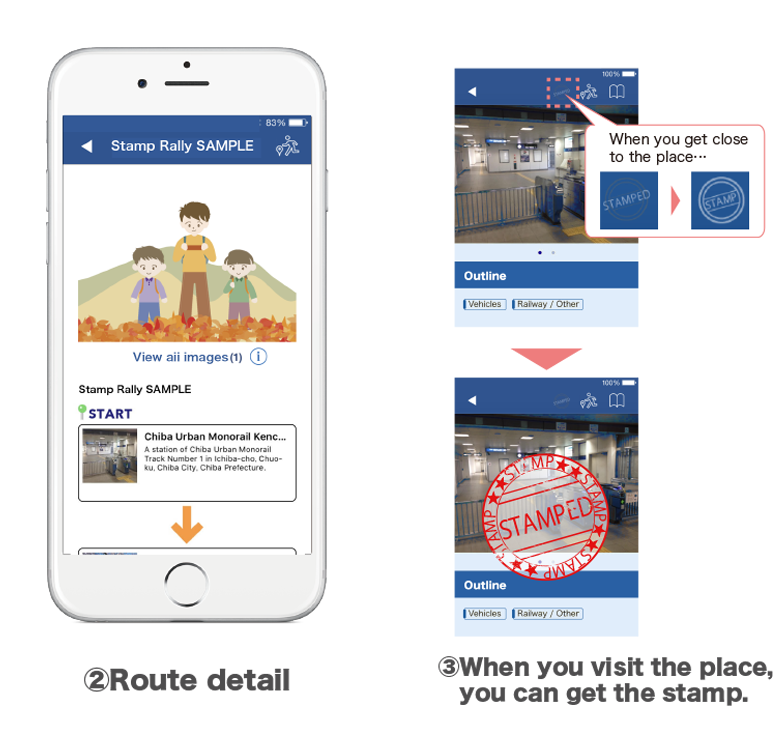 When you get all stamps, you show the screen at gift exchange place.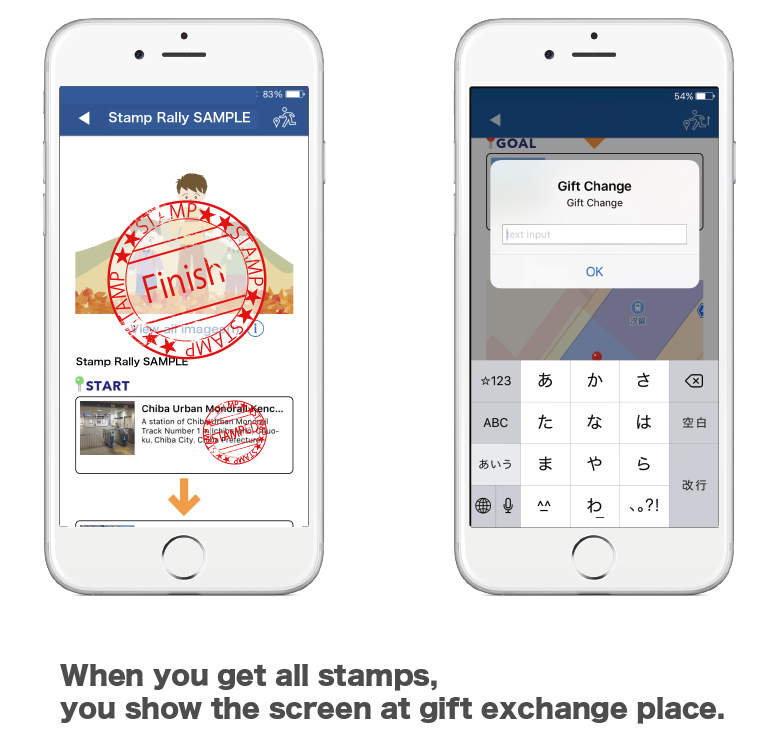 ---
Search by holding the camera

---
You can check recommended model courses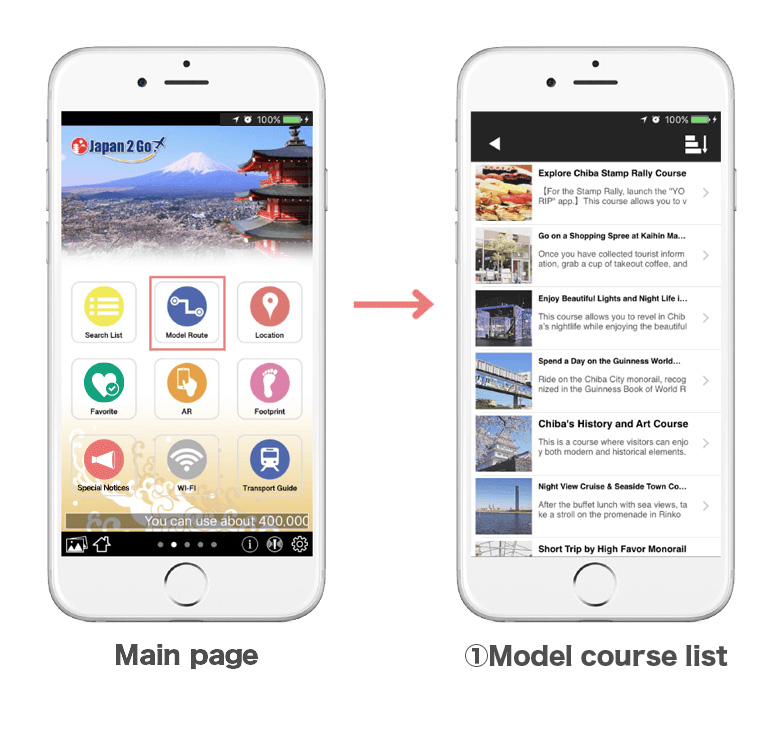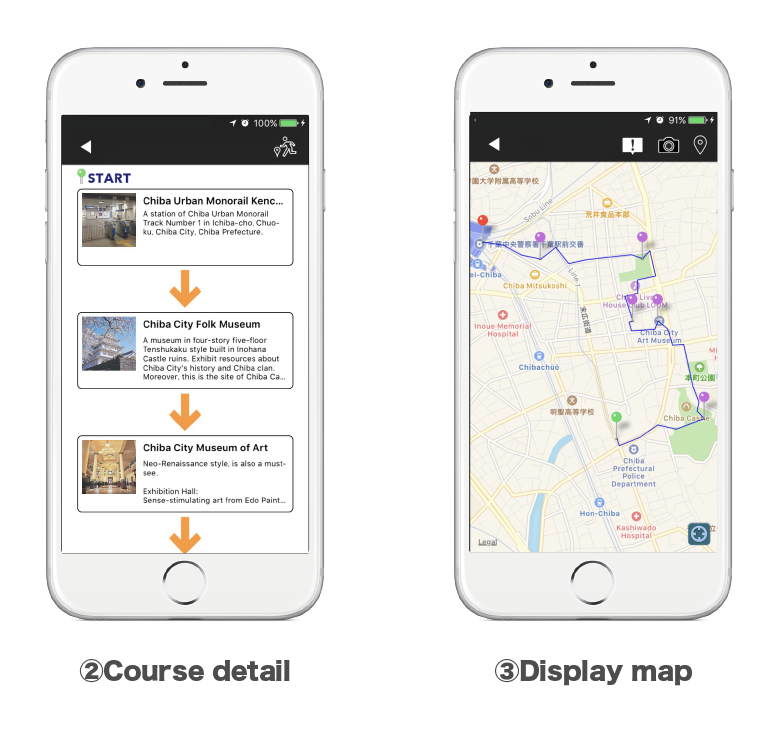 When you turn on this icon, the application informs you when you get close to the place.

Even when you are looking at a map, you can take pictures of your favourite building or scenery.

It displays near-by places saved under the application on the map.
---
If you start the application, you can record the places you visited or routes you took when traveling in order based on the time line.
After the travel, you can check back the routes you took or places you visited for your memory.
※Travel tracking consumes more power, so we recommend to carry mobile battery.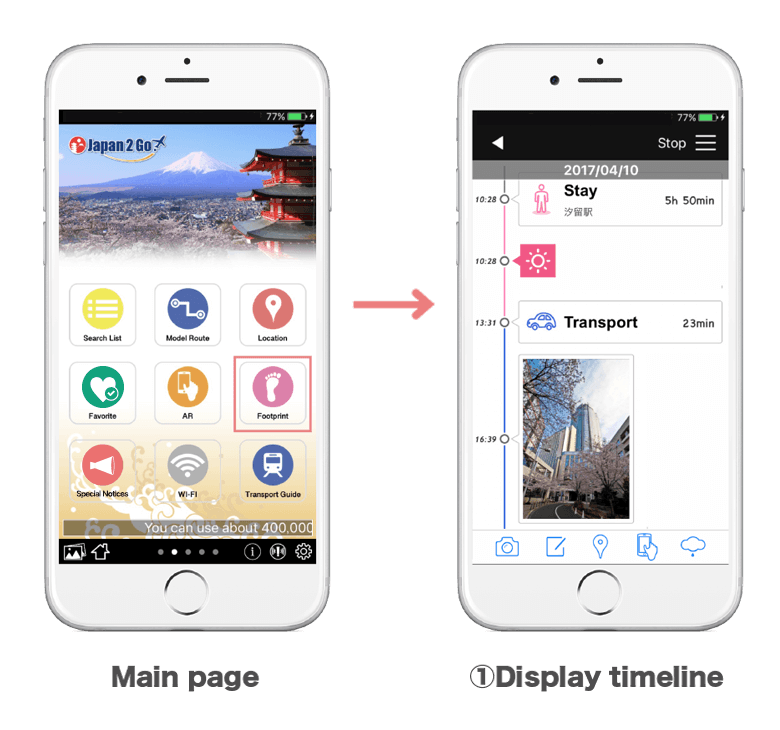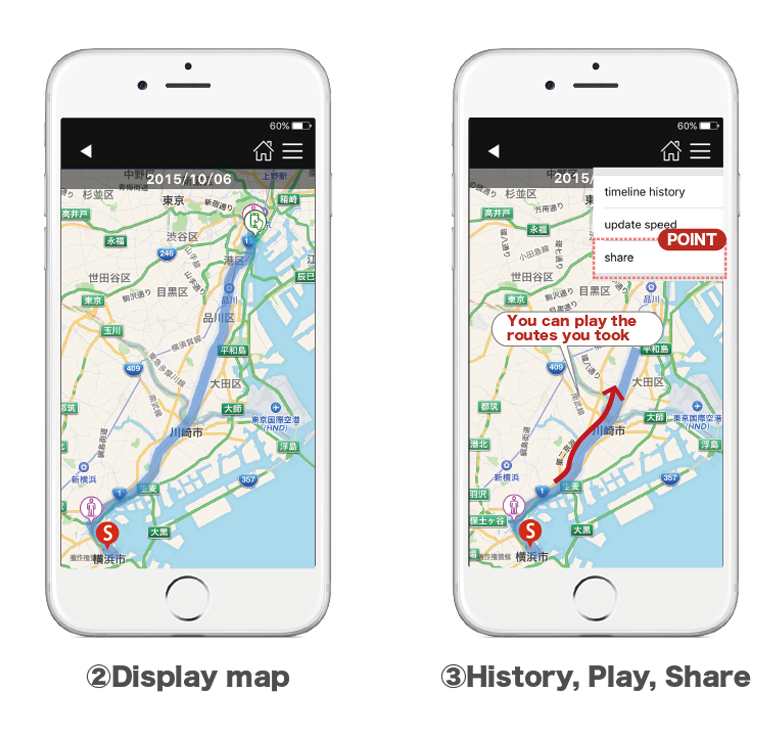 ---