You can save your favourite contents and review your view history.
More detail
---
Start the QR code reader and read the QR code automatically
More detail

---
You can add the place you checked to your favourite.
If you add to your favourite, the application informs you when you get close to the place.
You can add it to your favorites by tapping the icon at the bottom right of the details page.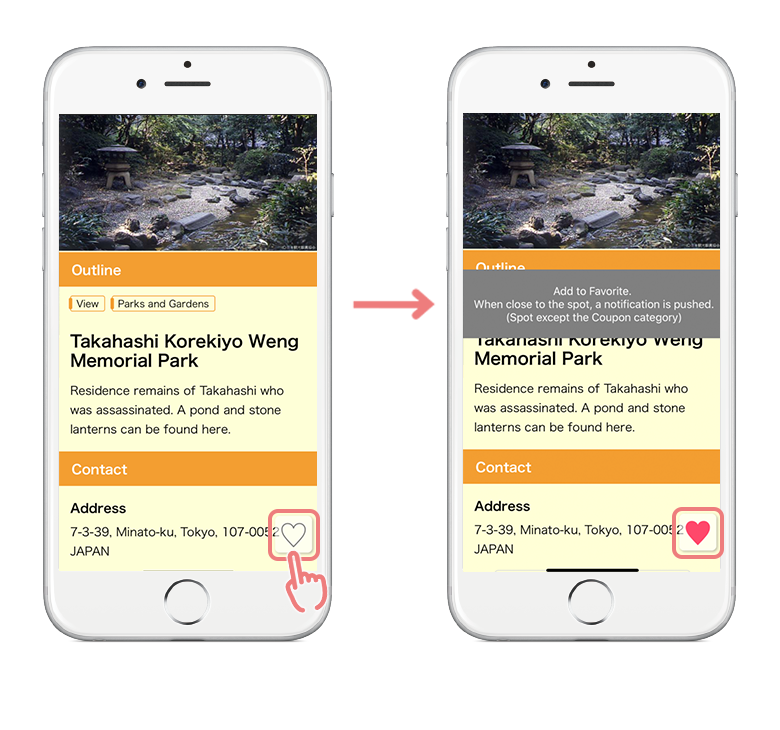 You can check places you added to your favourite from My favourite on the main page.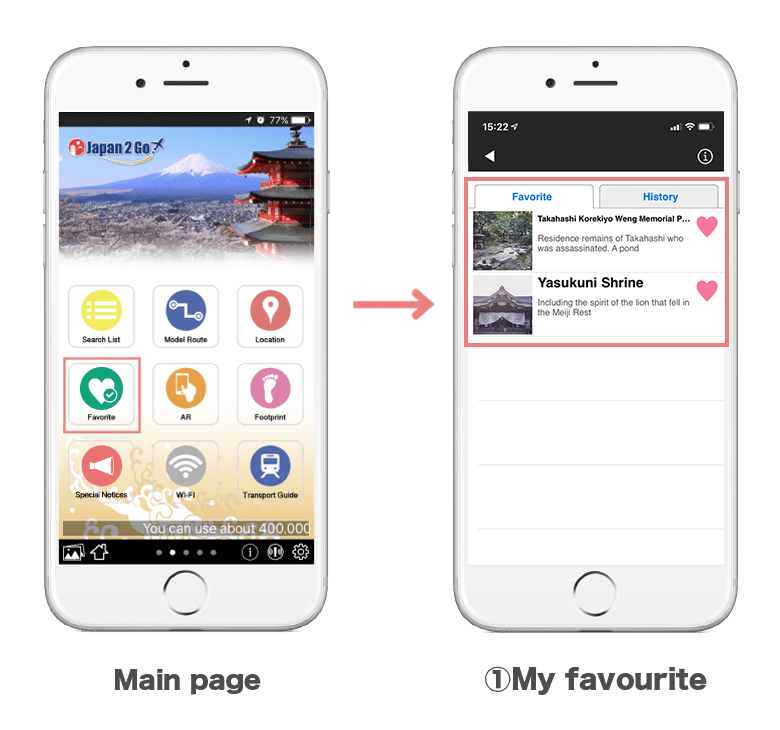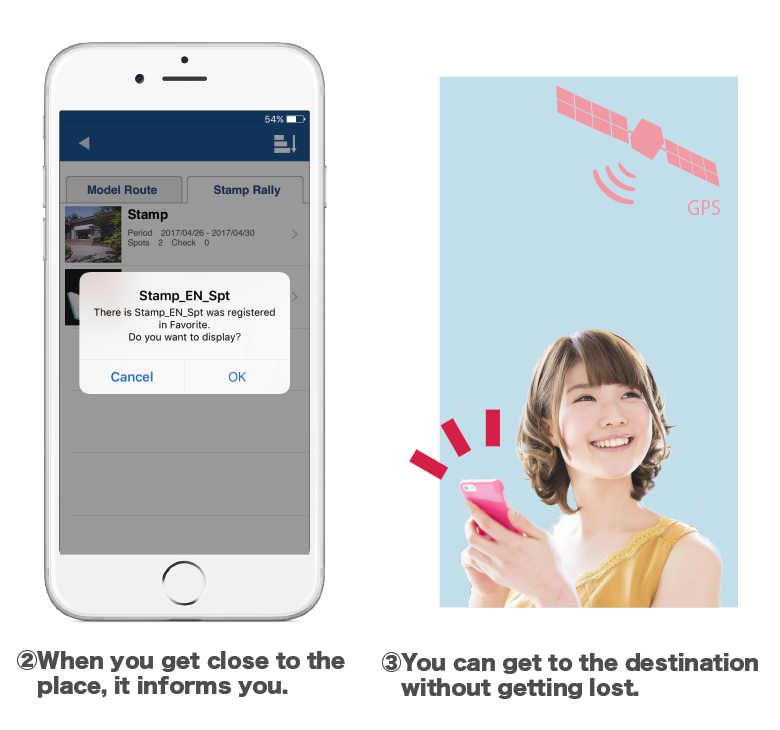 ---
Search by holding the camera