You can find the best place for you from the list items!
---
Places around the current position are displayed with icons on the map
More detail
---
By entering where you want to go, you can search the suitable routes.
More detail
---
When you hold the camera over the actual scenery, Air-tag shows up.
More detail

---
List of contents recorded in the application is displayed.
The list can be sorted in order by prefectures, distance, updated date, or titles.
You can search routes by places, so even if you are not familiar with the area, you can get to the place with no trouble!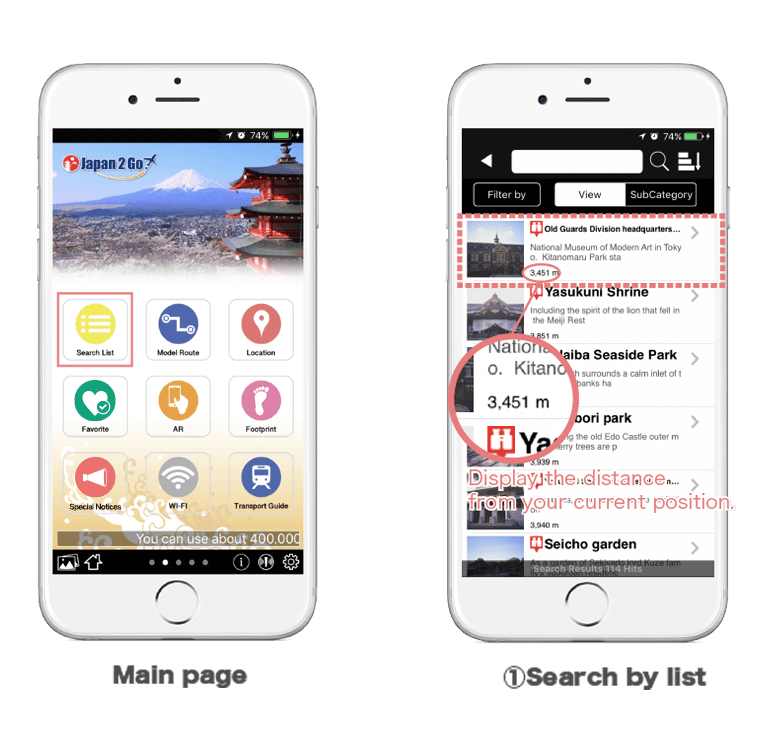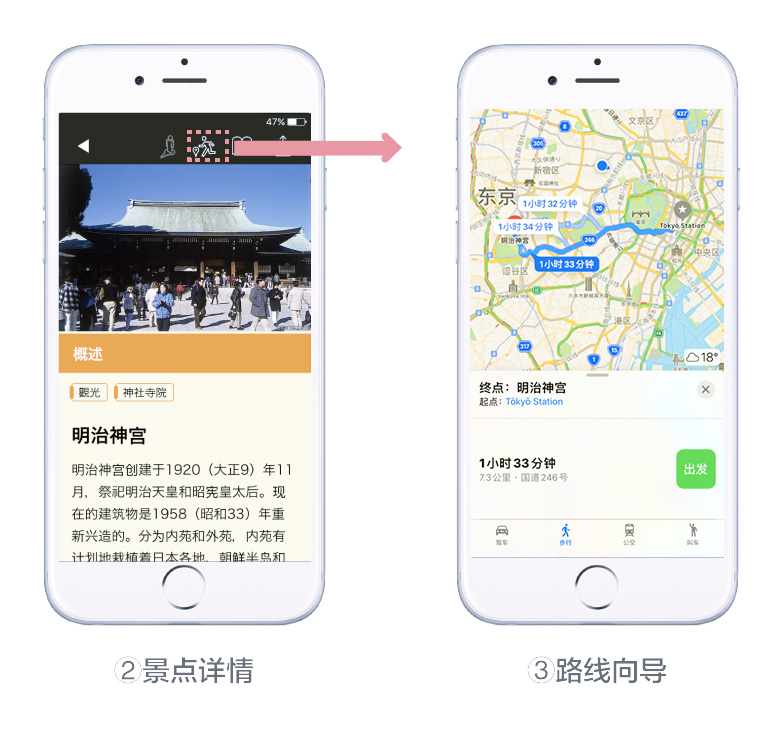 ---
Search by the surroundings
Icons for near-by hotels or restaurants are displayed on the map.
You can find places close to your current position.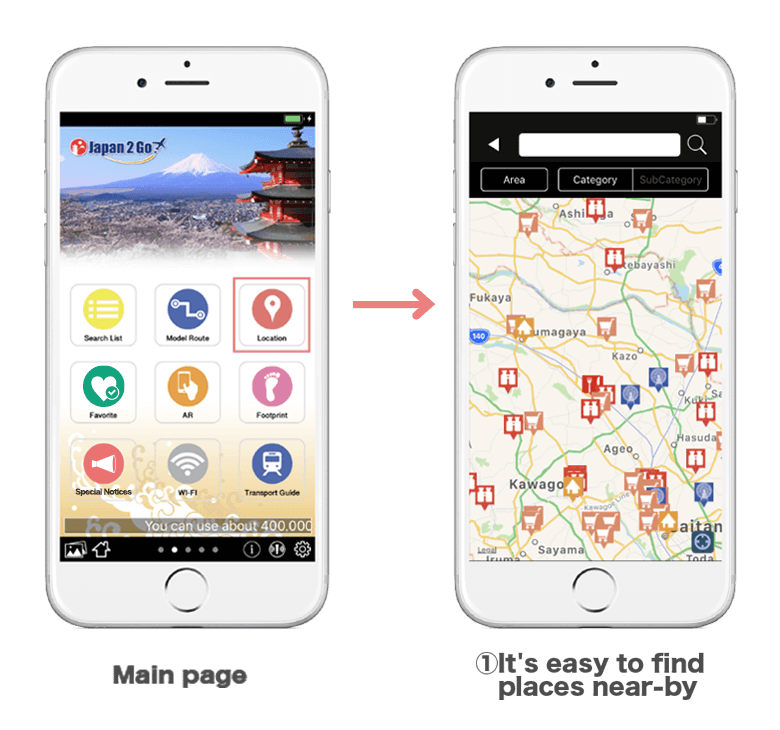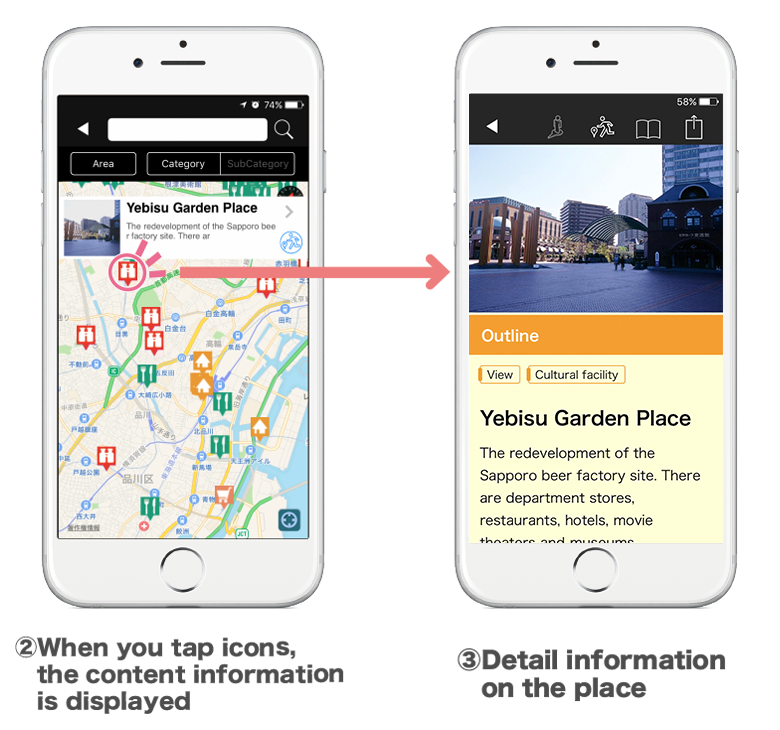 ---
You can search the best route by entering the place you want to go.
It guides you a route by public transportations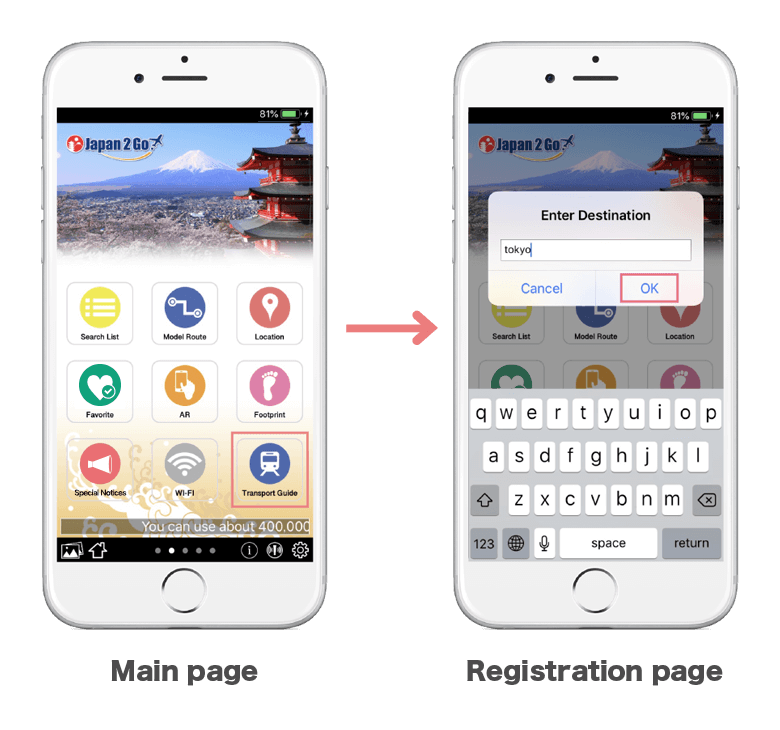 ---
Search by holding the camera

When you come close to the place you want to go, hold your camera over the surroundings. The target spot and its distance are displayed with an Air-tag